Classic and sports cars
We welcome enthusiasts individually and in groups. Over the past years this has included guests from France, Belgium, Great Britain, Italy and elsewhere. Many famous names have filled the car park such as Aston Martin, Bentley, Bugatti, De Dion-Bouton, Jaguar, Lotus, Mercedes, M.G., Morgan, Ferrari, Porsche, Talbot and TVR...
Touring the Touraine, Loire Valley
In addition to a charming, comfortable hotel, one of the most popular, reasonably priced restaurants in the area and a range of relaxing leisure facilities, unique attractions include :
excellent, quiet, countryside driving roads (quote from a recent classic car owning visitor)
large, peaceful car parking
located close to the most popular chateaux, vineyards, the historic towns of Amboise, Blois and Tours and the wealth of cultural, leisure and sporting facilities to be discovered in this, the most popular area of the Loire Valley.
5 minutes away from a local garage with a good reputation for specialist assistance if needed
a choice of leisure and relaxing facilities available at Le Fleuray, including body massages and beauty treatments, jacuzzi/hot tub and more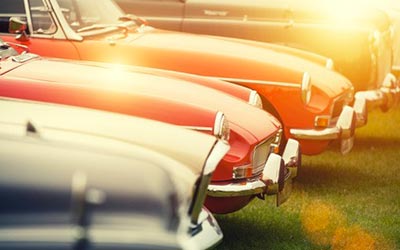 Around 45 minutes to the Le Mans circuit, ideal for events, track days (driving experience on the Bugatti circuit), or just visiting the course and museum celebrating the Le Mans 24 Hours and Classic Le Mans.